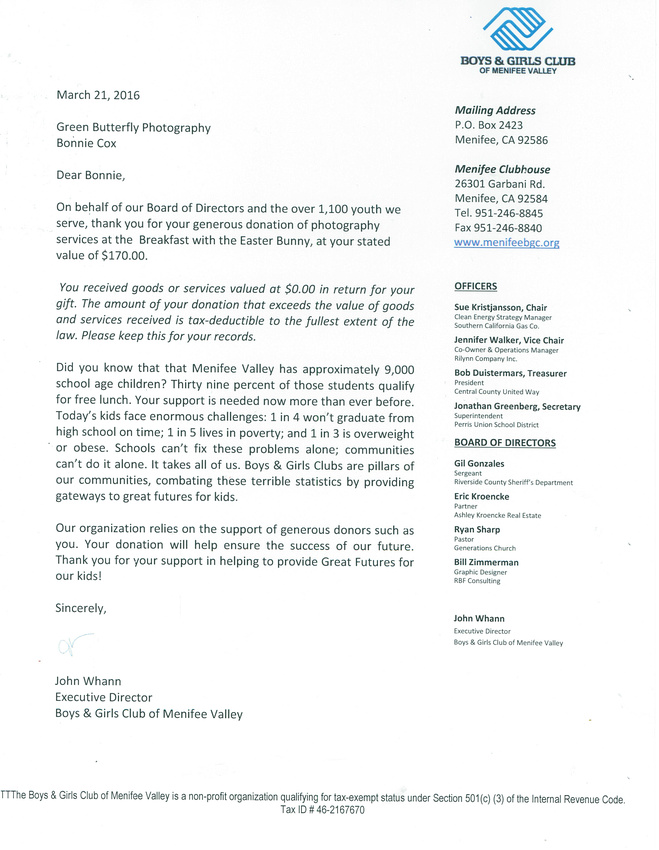 "My wife and I hosted our daughters sweet16 Green Butterfly Photography was great. She was on time and very professional. Terrific personality. Very helpful when it came to organizing perfect picture spots!!!"-Kathy G.
"It was an easy stress free photo session with Bonnie. She was relaxed and patient with the kids. It felt more like a play date than anything because of her sincere kindness and love for her art. Thank you so very much for the fun and absolutely darling photos! We look forward to doing business again. Sincerely, Becky and David"
"Bonnie did an amazing job with the Easter photos she took of my 2 kids. I have a 1 and 3 year old, and it's definitely not an easy task to get them to stand still long enough for pictures. Bonnie was very patient and really took her time to make them feel comfortable. She provided props that allowed the children to both have fun and remain engaged and she was able to get some beautiful shots. I would absolutely use Bonnie again in the future and highly recommend her for all your photography needs."
"Bonnie is a great photographer with a sensitive, warm spirit who uses light to her subject's advantage. We have signed her up to take newborn shots of our son, daughter-in-law and baby due any day now.